Yunhai Metal Subsidiary Chongqing Bo'Ao Became A Tier 1 Supplier of Mercedes-Benz
Yunhai Metal Subsidiary Chongqing Bo'Ao Became A Tier 1 Supplier of Mercedes-Benz
After three years of preparatory work by the team of Chongqing Boao Magnesium-aluminum Metal Manufacturing Co., Ltd. (hereinafter referred to as "ChongQing BoAo"), a subsidiary of Yunhai Metal, Chongqing Boao officially entered the global supply chain system of Mercedes-Benz Group AG (hereinafter referred to as "Mercedes-Benz") in May, becoming its first-class supplier of magnesium alloy die-casting parts, and successfully obtained die-casting magnesium alloy supply orders for its future electric vehicle platform to develop and supply magnesium alloy parts for its electric vehicle platform.
Mercedes-Benz has set almost stringent access standards for its suppliers. Relying on its own years of development and accumulation in the magnesium alloy die-casting industry, as well as the unremitting efforts of the entire team, Chongqing Boao finally successfully passed the Mercedes-Benz access audit and entered its global supply chain system.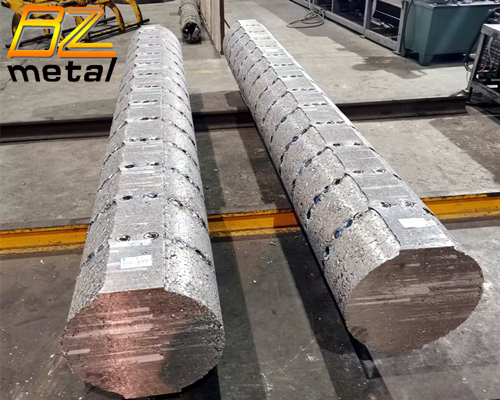 With the development of automobile lightweight, vehicle weight loss has become an important means to improve the level of automobile lightweight. As a light metal material with a density (about 1.8g/cm3), magnesium alloy will play an important role in the field of automotive lightweight in the future. The application of parts and components cooperated by the two sides this time can help the vehicle reduce weight and improve its range.
Chongqing Boao will continue to adhere to technological innovation, strengthen the research and application of magnesium alloy die castings, continuously improve the manufacturing level, and promote the green and healthy development of the industry.