Titanium Ingot Straight Rolling Cobillet in Panzhihua Iron and Steel Co.,Ltd
Titanium Ingot Straight Rolling Cobillet in Panzhihua Iron and Steel Co.,Ltd
Recently, the rolling mill of Jiangyou Great Wall Special Steel Co., Ltd. of Panzhihua Iron and Steel Group has successfully realized the direct rolling of titanium and titanium alloy ingot with 825 roughing mill, and the blank quality has exceeded the level of fast forging.
Titanium ingot straight rolling has three advantages compared with multi-fire forging: the ingot straight rolling can produce billet with one fire and save gas consumption. Taking 3 tons of secondary vacuum self-consumable ingot as an example, the cobiling time of straight rolling is only 7.5% of that of fast forging, which significantly improves the production efficiency. The rolling process has low temperature drop, strong deformation continuity and no surface indentation and cracking, which greatly improves the surface quality of titanium ingot.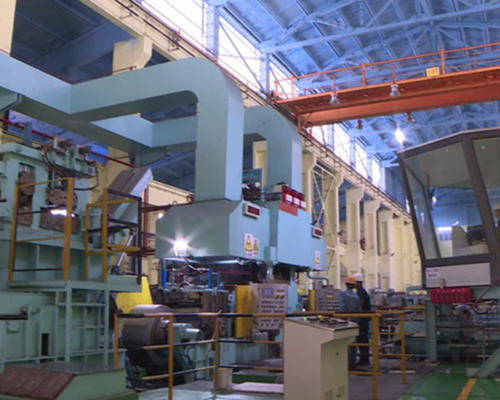 The direct rolling process is the most advanced technology in the field of titanium and titanium alloy rod and wire rolling at present. Only in 2021 did a domestic enterprise invest a large amount of money to take the lead in realizing it. For further processing by means of to the rolling forging" titanium ingot, break through the key node technology, became the second country to realize the direct rolling breakdown of titanium titanium ingot production enterprises, institutes of panzhihua and long climbing, rolling mills, titanium factory jointly, in the production of ingot size and chamfering width to every detail of the ponder, verify again and again. After three rounds of process tests, the technical problems such as sticky roll and titanium flume folding in the rolling process of ultra-soft high-grade pure titanium were solved, and the ingot direct rolling technology with Panzhihua characteristics was formed. This technology adds a new wing to the processing method of titanium ingot and provides a strong support for enlarging and strengthening titanium materials of Panzhihua Steel.