A Watch Made Of This Material is Simply TITANIUM
A Watch Made Of This Material Is Simply TITANIUM
At present, the common sports watch material is stainless steel and titanium, its tough characteristics make people do not have to worry too much when wearing. The mainstream material of sports watches is still stainless steel, but some Haute Horlogerie brands will also launch some precious metal sports watches. The metal that can be used as a watch material is generally stainless steel, ceramic, 18K gold, platinum, tungsten steel, etc., and even sapphire glass as a case.
In addition to the above materials, titanium is also a familiar sports watch royal material, but compared to stainless steel, titanium has a relatively late history in the field of watchmaking, probably in the 1970s ~ 1980s began to have watch brands to create watches with such materials.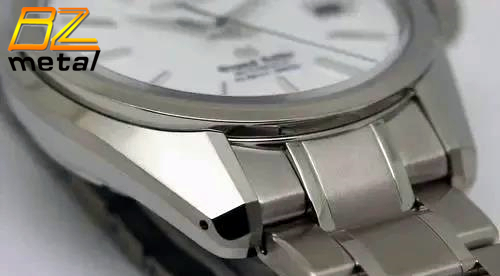 Titanium ore is very rich in storage, meteorites, moon rocks, the sun and other planets have found its existence. However, the extraction process of titanium is relatively slow and expensive, which makes it expensive. For many years, high prices have limited the use of titanium in the military and aviation fields.
In watch-making field, titanium is lighter and more resistant to corrosion than watches made of stainless steel. The main advantages of titanium over steel are low density and high corrosion resistance; white metal watches and platinum are now very hot. The number of titanium watches is not much compared to steel watches, but now we can see more titanium watches than ever before, we believe they will be more and more popular in the future.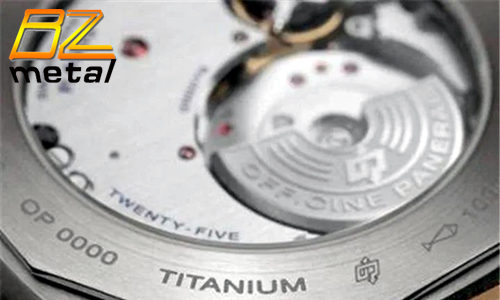 Many of the properties of titanium make it extremely industrial and commercial value:
① Hard. Titanium hardness is 30% higher than steel;
② Light Texture. The weight of titanium is 47.90 atomic scales, which is nearly 50% lighter than steel;
③ High Corrosion Resistance. When titanium exposed to air, its surface will form a layer of tight and strong oxide film, it can resist the erosion of different substances on other metals, especially effective for salt water erosion.
Today, the popularity of titanium watches is getting higher and higher, and there is a more detailed classification. For example, in terms of titanium currently common used in watch-making, which can be roughly divided into Titanium Grade 2 and Titanium Grade 5, Titanium Grade 2 features such as light weight and corrosion resistance, but titanium grade 5 is much stronger (composition contains 6% Aluminum and 4% vanadium, etc.). On the other hand, Ti Gr.5 because the production is relatively difficult, so the use of Titanium Grade 5 watches, usually the price will be a little higher.