Turkey Is Building A Domestic Five-Generation Machine, The Core Part Is Titanium Alloy
Turkey Is Building A Domestic Five-Generation Machine, The Core Part Is Titanium Alloy
Turkey will unveil the first prototype of its homegrown fifth-generation fighter on March 18, 2023, according to a report by Defender World on June 12.
Turkey has not "flinched" from pulling out of the F-35 fighter program and is developing the TF-X fifth-generation fighter in an ambitious way, the report said. Temel Kotil of the Turkish Aerospace Industries (TAI) said the development and production of the prototype fighter jet is well underway and it will be officially unveiled on March 18, 2023.
The TF-X will consist of about 20,000 parts, and Kuotier said production of parts for the fighter will be completed by the end of 2022. "The most important part of the fighter is the titanium component that supports the engine, which is the most difficult part to make, but TAI has a lot of experience and knowledge in manufacturing such components," he said.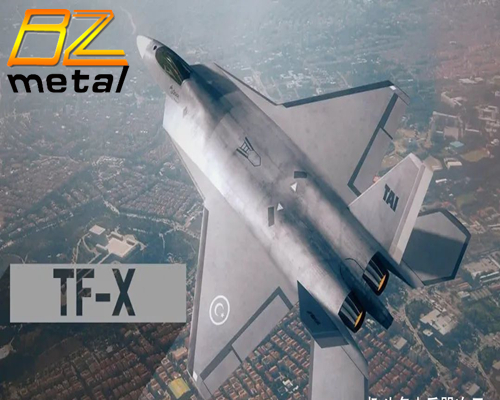 The official added that an existing engine would initially be used for the TF-X, and a new engine would later be integrated into the fighter. TAI has partnered with a number of local Turkish and international companies to build the fighter.
"We have Aselsan building our own avionics and computer hardware, we have Havelsan developing the software, and TAI has its own software development team," Kuotier said. In addition, TAI will cooperate with a Ukrainian company to produce the device that controls the machine's surface.
A hangar for the jet is scheduled to be completed this year, the report said. Because the TF-X fighter program is highly classified, the aircraft's dedicated hangar will be an airtight structure and will have its own communications equipment and computer systems, Kuotier said.