Using Titanium to Build The World's Largest Aero Engine
Using Titanium to Build The World's Largest Aero Engine
According to foreign media reports, the UK Rolls-Royce Company referred to as the Rolls-Royce Company (RR), is the world's famous aviation, automobile engine manufacturing company and high-end sedan manufacturing company, in March, they produced the trademark for the "Ultrafan" (Super Fan) aircraft engine, the engine modules are currently being built at the Derby plant, with the first demonstration engine scheduled to roll off the production line in December. Its fan system is made of carbon-fibre-reinforced ceramic matrix composites and titanium alloy at Bristol, England, while its gearbox system is manufactured at Darevinze, Germany, and has a power transmission capacity of 50MW.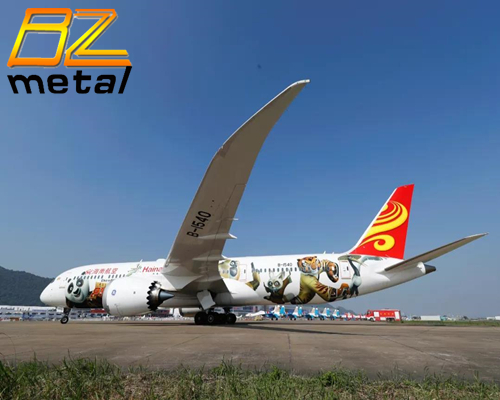 Reported that the demo engine is the foundation of the new "super fan" series engine, and the series of civil aircraft engine not only can be installed in the narrow body, also can provide large wide-bodied airliner with powerful momentum, the first generation with Rolls-Royce Trent (Trent) engine, fuel efficiency increased by 25%, for the first time, will use 100% of the sustainable aviation fuel, Probably liquid hydrogen and liquid oxygen.
The tip of the "super fan" engine key technology adopted after the test of a new "advanced three (3) Advance" the core architecture and lick sith (ALECSyS) "o" thin combustion system, not only has the highest combustion efficiency, and less greenhouse gas emissions, blade made of ceramic matrix composites (CMC), the machine cover material for titanium alloy, the weight of each aircraft can be reduced by 680kg.