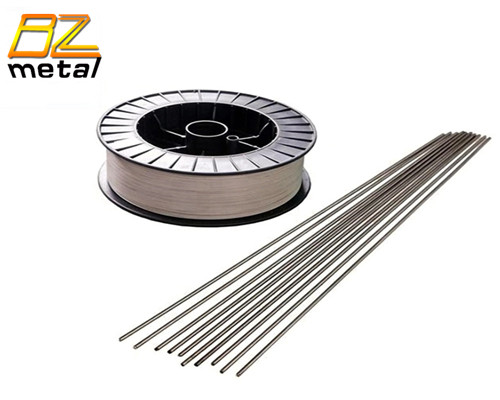 AWS A5.16 ERTi-5 Titanium Welding Wire TIG wire
Straight Wire ASTM B863 TIG Titanium Welding Wire/Rod with high strength,light weight,good corrosion resistance High toughness and superior damage tolerance Titanium wire widely used in medical, aerospace, aviation, and marine environments.
Inquiry
AWS A5.16 ERTi-5 Titanium Welding Wire TIG Wire
We stocks a wide range of titanium welding wires, including a complete line of commercially pure titanium wire and medical titanium wire. It can be supplied in random lengths or cut into fixed lengths.
Item Name

Titanium Welding wire, Titanium Wire

Material

Pure titanium and alloy titanium

Grade

ERTi-1, ERTi-2, ERTi-5, ERTi-7, ERTi-9, ERTi-12, ERTi-23,etc.

Standard

ASTM B348, AMSE SB348, ASTM B863, AWS A5.16, ASTM F67, ASTM F136, JIS etc.

Production Method

Hot rolling, Cold rolling

Size Range

Dia.(0.1-6.4)mm×L/Coil/Spool

Straight: 500mm-914.4mm-1000mm

Spool: (1KG.5KG.7-11KG/Spool)

Coil: 30KG/coil

Surface

Polished and acid

Shape

In straight/spool/coil

Usage

3D printing ,Jewelry, Medical Devices, Industrial, Mechanical part, fastener, rack, electrode materials, welding materials, etc.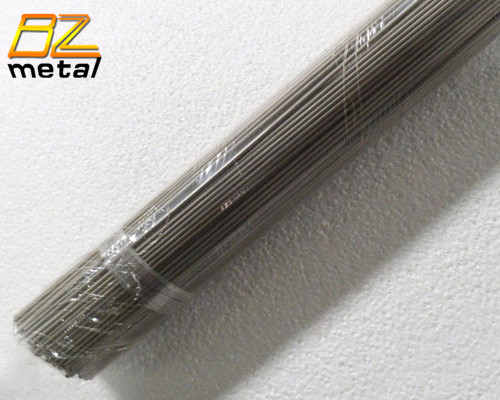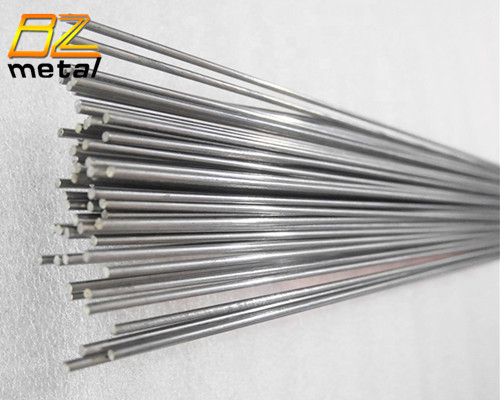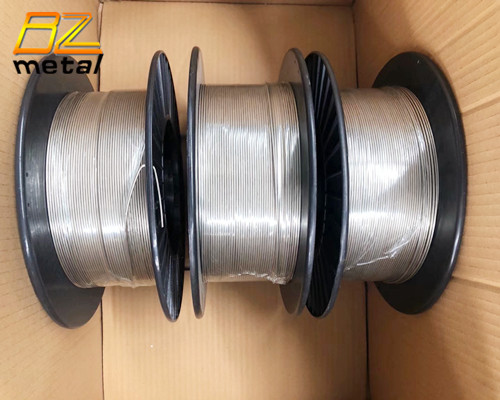 1. Standard Exporting package.
2. Original package or neutral package.
3. According to clients'needs.
4. Shipped in10-35 days after payment.