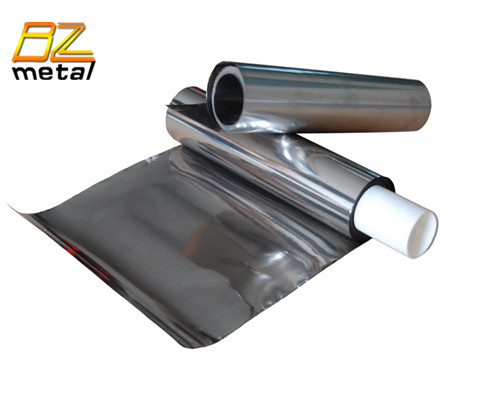 High Purity Mirror Surface 0.05mm Thickness pure Titanium Foil
Titanium foil used in the production of loudspeaker voice diaphragm, filler inside the chemical equipment, medical implants, production of precision parts, etc
Inquiry

High Purity Mirror Surface 0.05mm Thickness pure Titanium Foil
The production process of titanium foil is composed of main working procedure including hot rolling, cold rolling and auxiliary working procedure (pickling, degrease, heat treatment and shearing). Cold rolled titanium foil is the original billet in the process of rolling titanium foil. After pickling and annealing, cold rolled the titanium foil repeatedly and the total amount of deformation is always controlled in 20%~40%. The advanced equipment, rolling process, process control, annealing temperature and time control ensured the surface smoothness and finish of titanium foil, effectively improved the quality of our products.
Product

Titanium Foil

Size

Tk: 0.01mm~0.1mm, Width: 30mm~300mm, Length: According to the custmer's requirement

Material

Ti Gr.1, Gr.2, Gr5

Standard

ASTM B265/ASME SB265/ASM4928

Features

1. High corrosion resistance

2. Low density

3. Non-ferromagnetic

4. Good biocompatibility

Typical Applications

1. Production of loudspeaker voice diaphragm

2. Filler inside the chemical equipment

3. Production of precision parts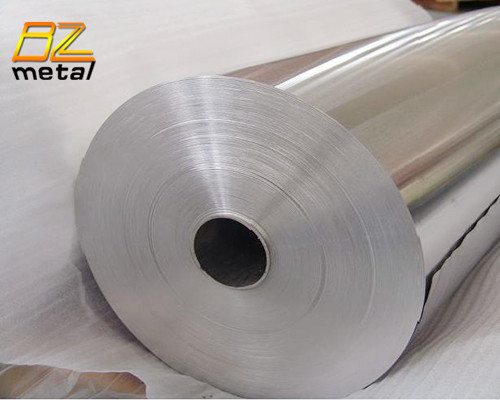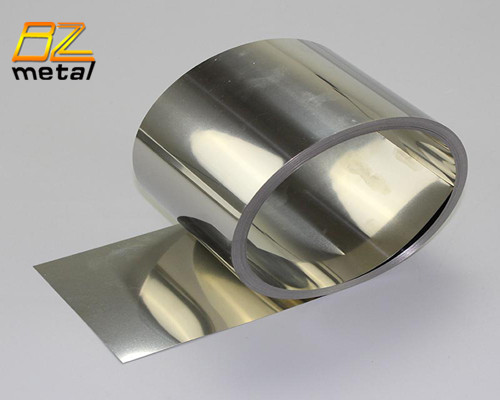 1.Standard Exporting package.
2.Original package or neutral package.
3.According to clients'needs.
4.Shipped in10-35 days after payment.