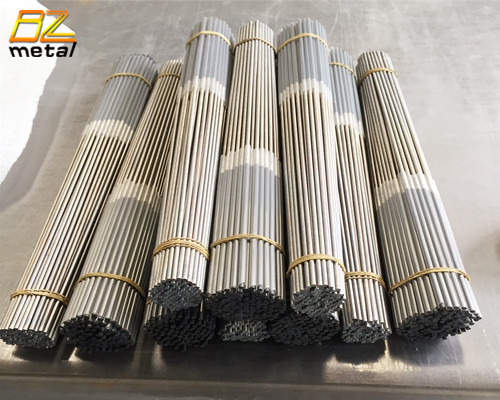 MMO Coated Titanium Anode Wire
We supply MMO Coated Titanium Anode Wire , Gr1 Titanium as substrate, mixed metal oxide(IrO2+Ta2O5) as coating, Dia1.5mm, Dai2mm,Dia3mm, and so on. Length in 300mm or in coil, about 5kg per coil
Inquiry

Material

Gr1/Gr2 titanium as substrate, mixed Ruthenium and Iridium/platinum

Coating

Iridium-Tantalum, Ruthenium-Iridium, Ruthenium-Iridium-Titanium,Platinum,Ruthenium oxide, Iridium oxide as coating

Technology

Sand blasting, Acid washing and Brush coating

Dimension

According to customers' drawing

Shape of base material

Sheet, pipe, rod, wire and mesh

Parameter

1. Current density≤2000A/m2
2. PH: 0.1-14
3. Max content of fluoride ion is 200PPM

Electrolyte

Salt water/ Saline solution/Brine/Sea water

Advantages

1. Improved resistance for oxygen/chlorine mixed evolution
2. Range of compositions for various duties available
3. Improved resistance in acidic media
4. Low wear rate
Features:
1. High corrosion resisting
2 .High current efficiency
3. Long working life
4. High current density
5. Light-weight
6. Stable operating voltage
7. The base material can be reused
Application:
1. Water (Brine and Sea water) Treatment.
2. Chemical, Paper, Petro-Chemical and Fertilizer Industries.
3. Textile Industries.
4. Electrical & Electronics Engineering Industries.
5. Metal Finishing, Electro Plating, Semi Conductors and PCB Industries.
6. Chemical Industries.
7. Chlore-Alkali & Desalination application.
8. Cathodic Protection (ICCP)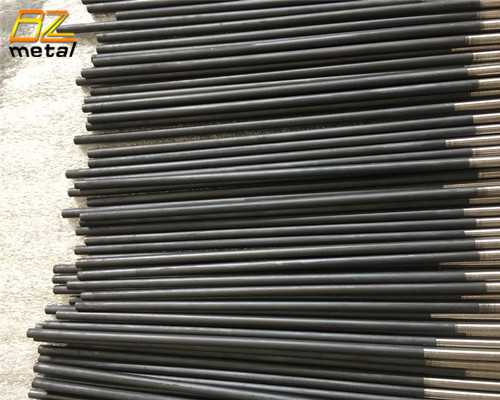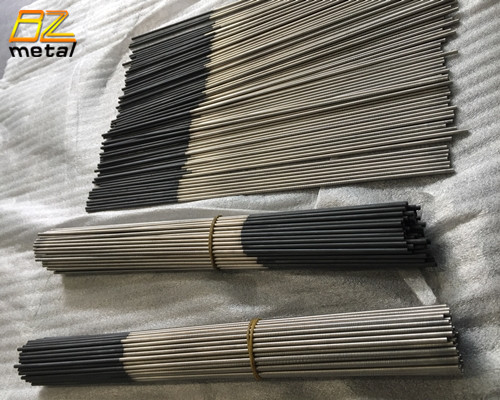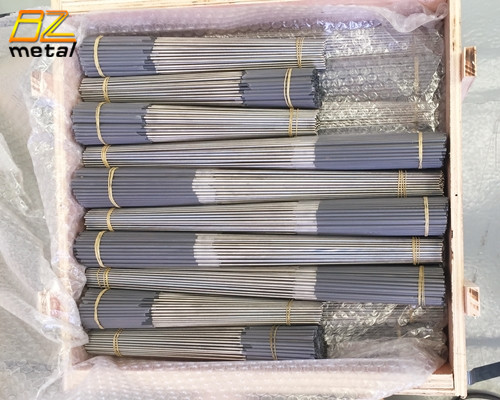 1.Standard Exporting package.
2.Original package or neutral package.
3.According to clients'needs.
4.Shipped in10-35 days after payment.