Nippon Steel Expands The Application Of TranTixxii ® Titanium Products
Nippon Steel Expands The Application Of TranTixxii ® Titanium Products
Recently, an architectural design firm in Hiroshima City used the product for the front exterior wall of a newly built golf studio in the area. Previously, this product has been used in a number of large-scale public stadiums. This is the first time it has been used in private sports buildings. It uses ND20+green in TranTixxii ® appearance creative products to create a golf course-like natural green. Unlike coating products that use pigments and fuels to color, titanium products are colored by the principle of light interference of the colorless and transparent oxide film on the surface, and the thickness of the oxide film can be changed to show different shades. Nippon Steel will continue to cooperate with design firms and others in the future to give full play to the advantages and strengths of TranTixxii ® in more multi-purpose and large-scale scenarios to further expand the application of this product.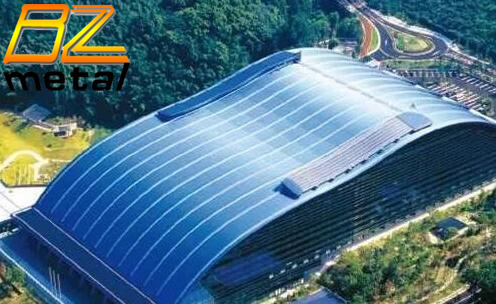 In addition, Omiya Shrine in Yamaga City, Kumamoto Prefecture, also chose TRANTIXII ® for the repair of the main hall, the roof of the worship hall, and the lantern roof and billboard roof. The "Yamaga Lantern Festival" at Omiya Shrine is one of the traditional events in Kumamoto Prefecture and has been held for about 600 years since the Muromachi Period. TranTixxii ® not only has a colorful appearance, but also has excellent corrosion resistance and processability. It can effectively alleviate the high cost of building maintenance and insufficient manpower, meet the various needs of traditional building management and maintenance, and contribute to the inheritance of traditional Japanese culture. The product has been used in more than 700 buildings, and it has many applications in famous foreign theaters, hotels, art museums, churches, etc.
Nippon Steel has always pursued world-leading technology and productivity, developed manufacturing processes that meet the United Nations Sustainable Development Goals (SDGs), provided high-quality products and services, and contributed to the development of society.