Core Parts - Gas Turbines And Breakthroughs In Gas Turbines
Core Parts - Gas Turbines And Breakthroughs In Gas Turbines
On December 20th, it was learned from the official announcement of China Gangyan Group that the project team led by the company has successfully tested the production of the largest superalloy turbine disc forging in China. Officially released data show that the forgings can be used in a high temperature environment of 650 degrees Celsius and can withstand a strength level of 1200 MPa. Successfully filled the gaps in related fields of our country and broke the monopoly of foreign technology.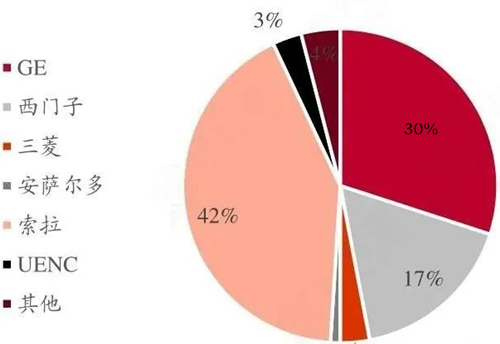 It is reported that the leader of the project's public relations is Zhao Guangpu, a supervisor of the General Institute of Iron and Steel Research. In order to break through the bottleneck of the preparation technology of large-scale superalloy turbine discs, Zhao Guangpu led the team to carry out a series of basic research and technological research. Through independent research and development, he created an independent knowledge software system for the preparation of super-large turbine discs, and walked out of an independent and controllable process route for the preparation of super-large turbine discs with deformed superalloys with Chinese characteristics. The process route of large turbine discs with deformed superalloys with Chinese characteristics.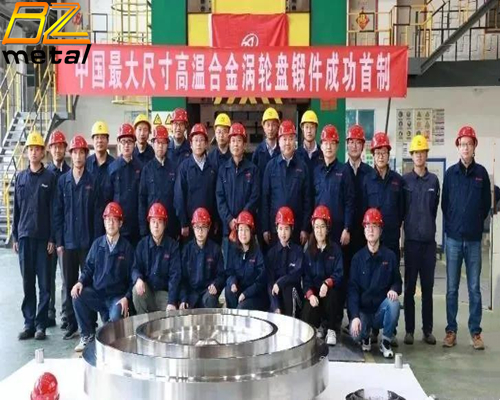 The test results show that the overall forgings of China's largest superalloy turbine disc developed by China Gangyan Group have all performance parameters that meet the requirements of similar foreign alloy technical indicators. This is another important breakthrough in the field of superalloys in my country, and it also symbolizes that domestic gas turbines have taken the first step towards domestic substitution.
At present, the global energy industry is developing in the direction of decarbonization, and China has formulated carbon neutrality as a long-term development strategy. In this context, the market size of gas turbines will inevitably continue to expand. Considering that there is a huge space for domestic gas turbines to replace them, and China's related industrial chains, enterprises and technologies are all undergoing upgrades. It is foreseeable that the rapidly expanding gas turbine market will become a new opportunity for the rapid development and growth of related domestic enterprises in the future. After domestic substitution, Chinese-made gas turbines are expected to compete with overseas giants for overseas markets.